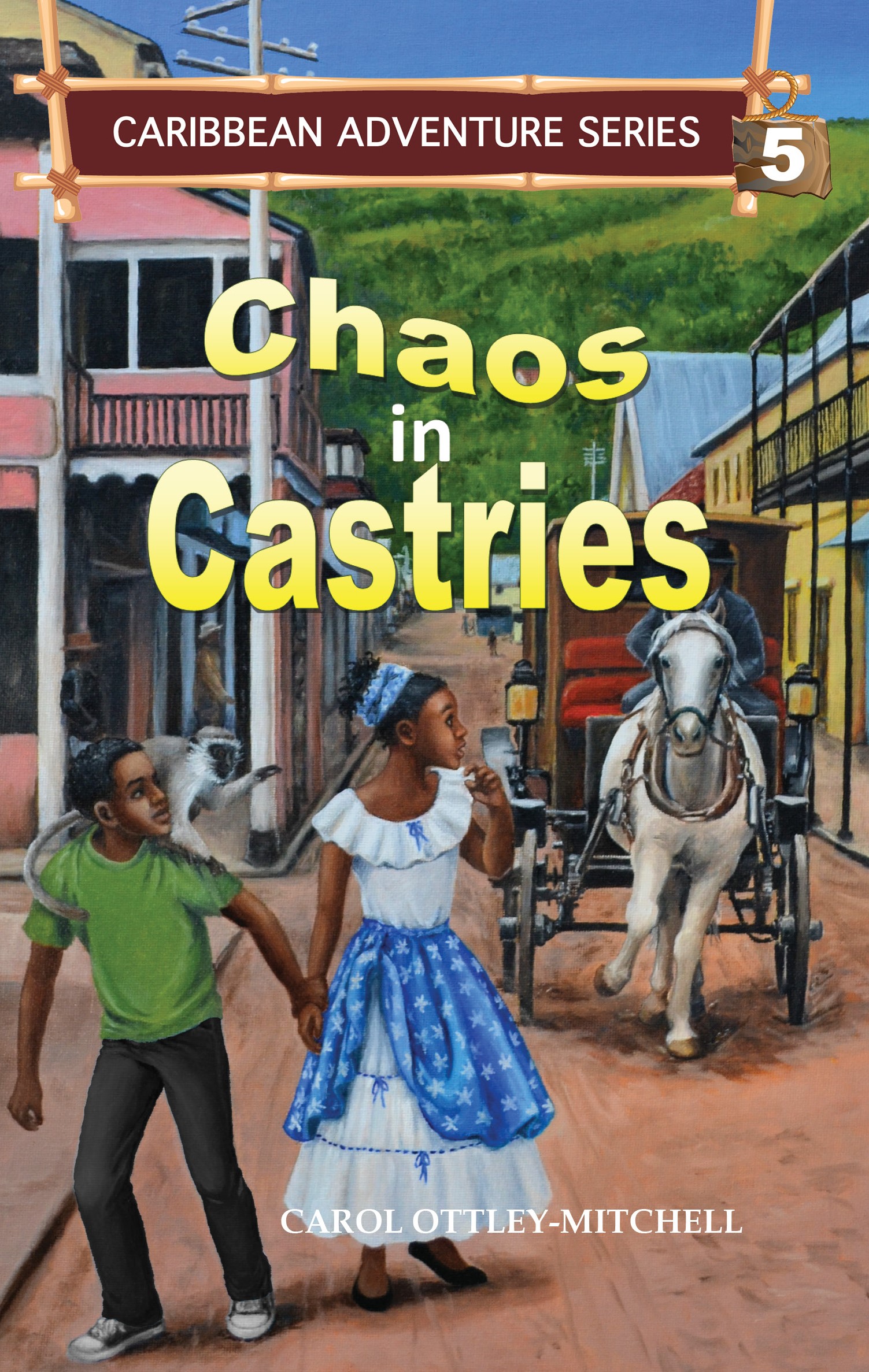 The Bocas Lit Festival today announced the three titles shortlisted for their inaugural Children's Book Prize. Chaos in Castries, the fifth book in the Caribbean Adventure Series by Carol Ottley-Mitchell was among the three finalists. The book was described as presenting "a historically illuminating tale wrapped up in an engaging and adventurous narrative of beauty and resistance."
The judges—Joan Osborne, storyteller and retired deputy Executive Director at NALIS; Olive Senior, writer and Poet Laureate of Jamaica; and Johnny Temple, publisher and editor-in-chief at Akashic Books—were joined by fourteen-year-old Clarisee Lee-Sing, who added her youthful perspective to the deliberation process for the shortlist.
The BLF Children's Book Prize aims to address a noticeable dearth in Caribbean books for young independent readers aged 7 to 12, and was open to books written by Caribbean-born or naturalised authors. The shortlisted writers represent various Caribbean islands and publishing interests, but all have books that are engaging, emotionally and culturally relevant, and engender a love of storytelling in children.
Joining Chaos in Castries on the shortlist are:
When Life Gives You Mangoes, Kereen Getten's debut novel, is based on the author's own childhood in Jamaica, and was described by the judges as a "heartwarming read…taking you through a wide range of emotions – joy, excitement, sadness, apprehension, surprise and happiness."
A Different Me, A Better You, Janet Morrison's celebration of inclusivity, a collection of stories about differently-abledchildren, has been making waves in her native Jamaica. The judges effused that "Morrison's gift is to teach valuable lessons without seeming to, by presenting in a seamless way, highly engaging stories of challenges that are met and overcome by the determined and formidable protagonists."