It feels like 2021 is going to be great for Caribbean authors, based on the award announcements that have been released recently.
The Science Fiction and Fantasy Writers of America, Inc. (SFWA) awarded Nalo Hopkinson the Damon Knight Memorial Grand Master Award which recognizes "lifetime achievement in science fiction and/or fantasy." (This was in December 2020 but deserves a lot of notice.)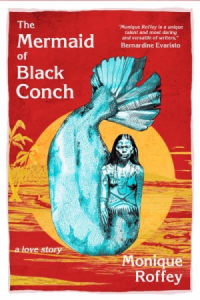 Mermaid of Black Conch by Monique Roffey won the Best Novel Cost Award (reviewed here last year by CR author Carol Mitchell).
Love after Love by Ingrid Persaud won the First Novel Costa Award.
We at CaribbeanReads celebrated our own 2020 win when Musical Youth was named one of the top 100 Indie books of 2020 by Kirkus Reviews.
I am sure we have missed some others, and it's only January 6!