CaribbeanReads is embarking on a number of new initiatives in 2021. A few of them are focused on providing our content digitally: eBooks and audio books.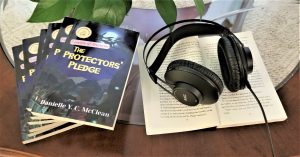 iReadify
We have partnered with iReadify, a subscription service that will give your children access to eBooks and audio eBooks for a monthly fee. This Streaming platform, showcasing the beauty of diverse characters, people and cultures, is designed to take children on a magical journey around the world and will launch in March 2021. We are really excited to see how this will offer children a new way to try out a number of books they might not if they had to buy them individually. The fact that the books will be available in an audio format will make them even more accessible. This is a service you have to check out. Like their FaceBook page so that you are the first to find out when they launch.
Other eBook Platforms
We are also beginning the process of offering our eBooks on platforms other than Amazon. Three books are currently available on Smashwords, Nook (Barnes and Noble), and Apple Books. Check them out here.
The Crumb Bunch
Sweet Victory
Belly Full Soup