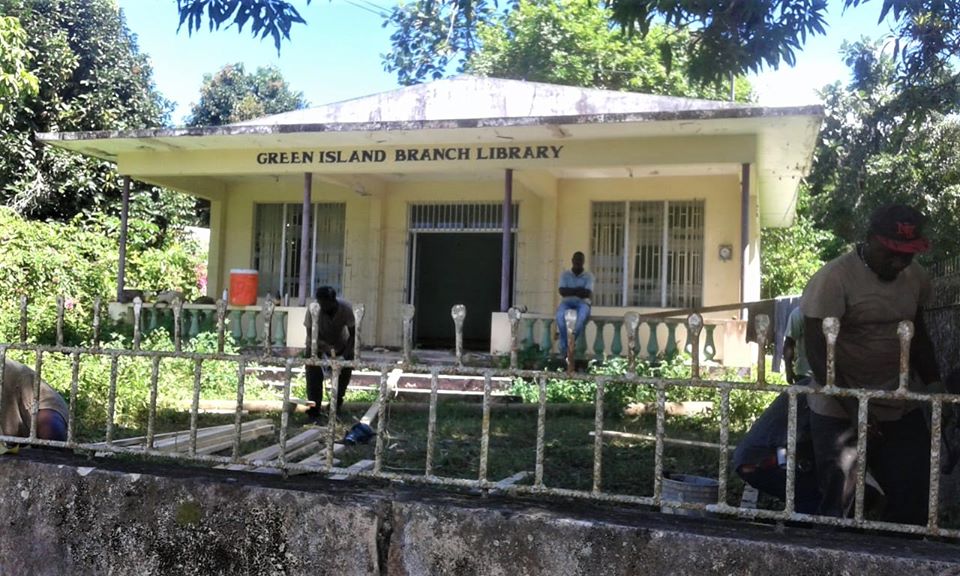 When poet and author Juleus Ghunta decided he wanted to launch his CaribbeanReads picture book, Tata and the Big Bad Bull, in his home town of Hanover, Jamaica and turn it into a campaign to bring awareness of the negative impact that the almost decade–long closure of the Green Island Branch Library had on communities in Hanover, we thought it was a great idea. The library, which served several communities, had been closed for nine years, leaving residents without facilities for: accessing books, quiet study, research, and other similar activities.
Ghunta has not been shy about talking about his adverse childhood experiences and the impact that books eventually had on his life. Tata and the Big Bad Bull chronicles a young boy's determination to get to school despite barriers of poverty and other challenges. What better way to launch this children's book than to give back to those with similar struggles in Ghunta's community? The launch took place on May 22 with tremendous community support.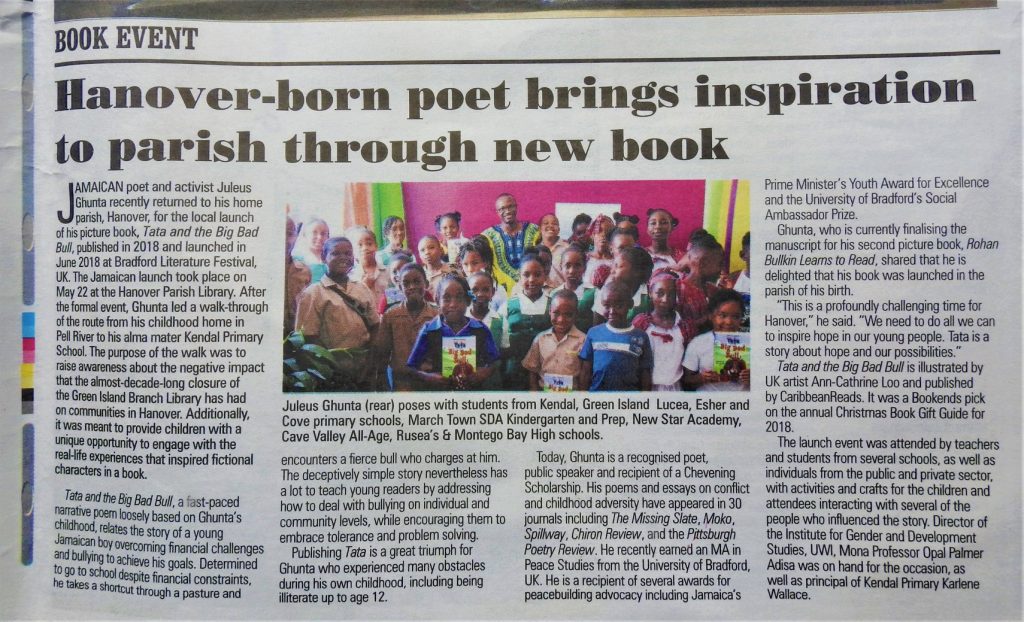 That was in 2019, and while our event was just one of many community advocacy efforts to recreate a space for children of the community to develop a love of reading, many ripples make a hug wave and so, we take a lot of pleasure in celebrating the outcome pictured below. The Sandals Foundation heard about the community's need for the library through an article in the Jamaica Observer West, committed to refurbishing it, and the building reopened on June 23, 2020 with refurbishment to the roof and physical structure, features to support accessibility, new furnishing, and a computer lab that will provide free computer and Internet access to library patrons. The journey continues as the library is raising funds to install printers, spiral benders, an outside tent and books, particularly Caribbean themed picture books.