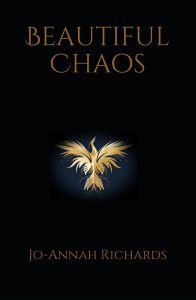 Jo-Annah Richards was a contributor to our Christmas Anthology. We're excited to learn about her latest publication.
Beautiful Chaos is Jo-Annah's first collection of poetry and her second publication on Amazon.
With a passion of the Creative Arts, second time author, Jo-Annah Richards released an enchanting and eclectic collection of captivating poetry. The topics ranging from love to politics, with each poem effortlessly and vividly embodying the beauty and chaos.
Beautiful Chaos is available on Amazon