**Finalist in the 2014 Burt Award for Children's Literature**

** Kirkus Starred Review **

** #12 in Amazon Hot New Releases – Teen and Young Adult Performing Arts Fiction – in its first month of release. **

Music, Discovery, Love. Can one summer make the difference of a lifetime?

Zahara is a loner. She's brilliant on the guitar but in everyday life she doesn't really fit in. Then she meets Shaka, himself a musical genius and the first boy who really gets her. They discover that they share a special bond, their passion for music, and Zahara finds herself a part, not just of Shaka's life, but also that of his boys, the Lion Crew.

When they all get roles in a summer musical, Zahara, Shaka, and the rest of the Lion Crew use the opportunity to work on a secret project. But the Crew gets much more than they bargained for when they uncover a dark secret linking Shaka and Zahara's families and they're forced to confront some uncomfortable truths about class, colour, and relationships on the Caribbean island of Antigua.

---

Author(s):

Joanne C. Hillhouse

Cover art and design

Glenroy Aaron (Antigua and Barbuda)

ISBN:

978-1733829953 (Paperback)
978-1733829960 (Hard Cover)
978-0989930512 (1st Edition)

Pages:

280

Price:

$13.99 (Paperback)
$25.00 (Hard Cover)

Classification

Caribbean, Young Adult, Ebook and print

Setting:

Antigua

Date published:

2019-07-15 (2nd Edition)
2014-11-05 (2nd Edition)

Buy online now:
Share this book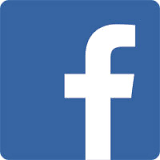 ---
Reviews
Over the years we have received a myriad of reviews of Musical Youth. A larger section of them are compiled on a separate review page, but here are a few highlights.
"In the tradition of the best YA stories, Hillhouse's characters are convincing because they're unfailingly realistic in their interactions, interests, and struggles. Her players sound like actual people, and specifically like Antiguan teens. Through their personal journeys, readers learn about issues that affect young people in Antigua and across the globe, including internalized racism, colorism, economic inequality, generational trauma, and old-fashioned teenage angst. This is not to say that the book is heavy or maudlin in tone; on the contrary, Hillhouse's writing is overwhelmingly joyful and explicitly invested in the power of Black joy, Black excellence, and Black self-love."— Kirkus Reviews
"There are no missteps in this tender coming-of-age romance, only an enthusiasm for love and life that reverberates triumphantly, as both Shaka and Zahara battle their demons with hope's persistent chorus."-CaribbeanBeat Magazine.
"Musical Youth is a beautifully crafted novel with the leitmotiv of music running throughout it. This is a powerful and credible story of young love between two likeable heroes."-Judges for the Burt Award for Caribbean literature.
"Musical Youth is a compelling read because Hillhouse has managed to make readers really care about the characters and their struggles."-Trinidad Guardian.
---
About the Author
| | |
| --- | --- |
| Joanne C. Hillhouse is the Antiguan and Barbudan author of The Boy from Willow Bend, Dancing Nude in the Moonlight, Fish Outta Water, and Oh Gad! Her fiction, non-fiction and poetry have been published in various international journals and anthologies. Joanne lives in Antigua and from there she freelances across borders as a writer, editor, and writing coach; and runs the Wadadli Youth Pen Prize writing programme to nurture and showcase the literary arts. Read more about Joanne's work at wadadlipen.wordpress.com and jhohadli.wordpress.com | |