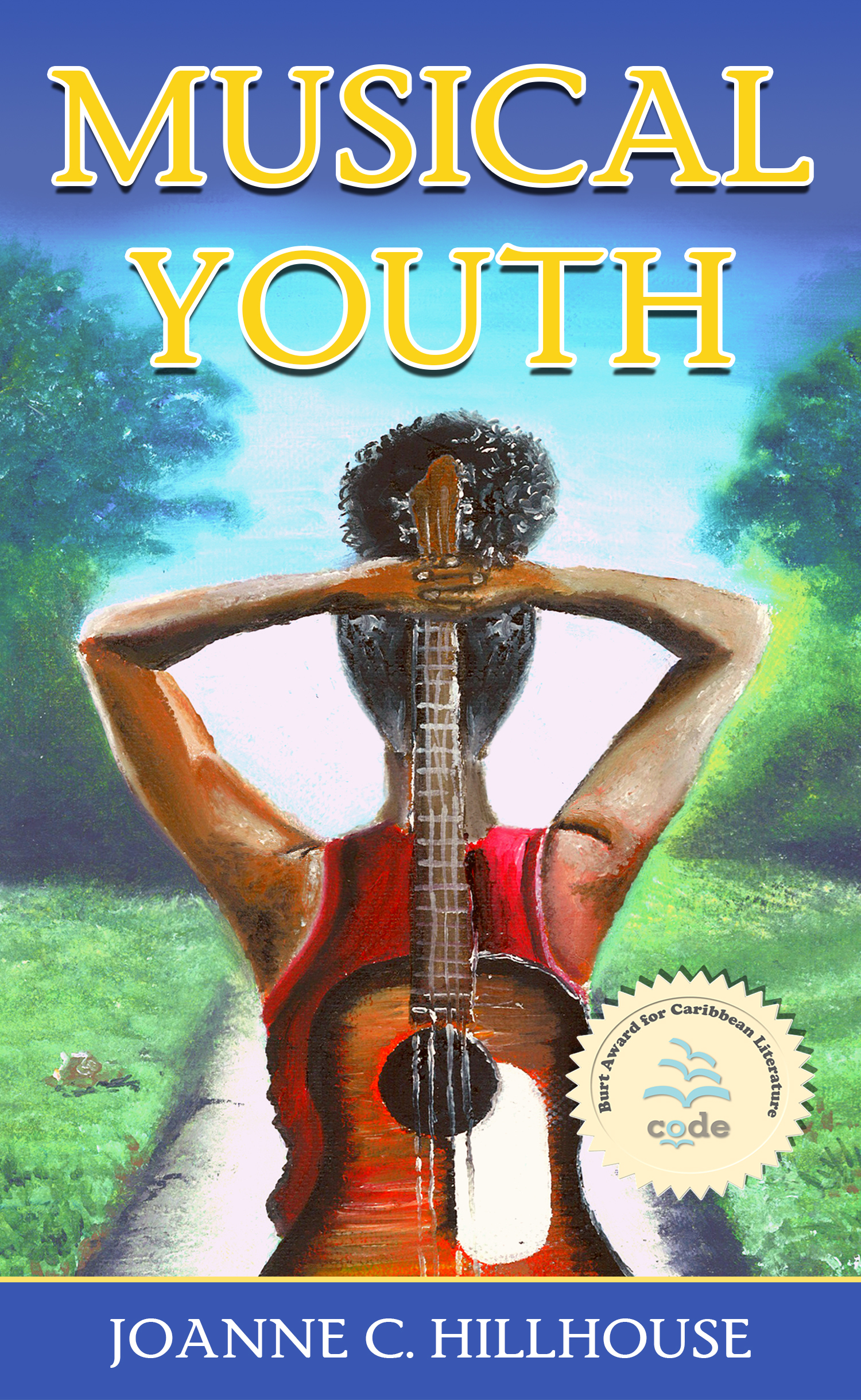 Be the first to know!
In November 2014, CaribbeanReads was tremendously proud to publish the Burt Award prize-winning title Musical Youth #musicalyouthbook by Joanne C. Hillhouse. We printed 4000 copies of the book, and today, thanks to the support of Code, the NGC Bocas Lit Fest, schools, bookstores such as Best of Books in Antigua and Paperbased in Trinidad, and book festivals in Brooklyn, St. Martin, USVI, Barbados, Anguilla, and Miami, we are all sold out!
With the second printing, we made a few changes to the cover (still maintaining the beautiful artwork of Glenroy Aaron) and the acknowledgements in which Hillhouse speaks of her own gratefulness and thanks "readers everywhere—tout monde sam and baggai, as we say in Antigua and Barbuda—who bought and/or took the time to recommend the book; and specifically, Caribbean readers and young people who have told me how much they love Zahara, and how Zahara and Shaka are #relationshipgoals."
Inside, the second edition of Musical Youth contains the same content that has prompted the incredible support the book has received. Zahara and Shaka pop off the page with the same intensity that keeps teens talking about them long after they've read the last word. Read reviews of the book here.
In commemoration of the new edition, author Joanne C. Hillhouse has put together a candid discussion about her writing process, her vision of the characters, and more in this study guide: author's edition.
Musical Youth is the first of two Burt Award winners published by CaribbeanReads, the second being The Protectors' Pledge by Danielle Y. C. McClean. The success of these titles speaks to the fact that we need Caribbean books and, more generally, #weneeddiversebooks.
Where to buy it? The new edition is available from the publisher, on Amazon, Barnes and Noble, and select bookstores. Ask your local bookstores and schools for your copy of the new edition. Copies of the OG (original version of) Musical Youth are still available at select bookstores. It's may become a collectors' item, so get yours quickly.
Share the news, let's make this hashtag go viral. #musicalyouthbook. As Caribbean schoolchildren (of old?) might say, we glad bag bus'!