Buy in bulk from CaribbeanReads!

Finalist in the 2021 Bocas Children's Book Prize

When Mark's mother sends him and Chee Chee to St. Lucia to experience the cultural festival of Jounen Kwéyòl, Mark helps one of the dancers and finds himself thrown into another dangerous time-travel adventure. Mark and his new friend Danielle get caught up in the middle of a cultural war between the British and the Afro-Caribbean people at a time when participating in creole festivals could land you in big trouble.

About the Derek Walcott Square

Many of the events in Chaos in Castries take place in the Derek Walcott square, a public square located in Castries, St. Lucia. It was established in the 1760s and was named Columbus Square in 1892. In 1993, it was renamed to honour Nobel Laureate Sir Derek Walcott who received the 1992 Nobel Prize in Literature.

About the Caribbean Adventure Series

The Caribbean Adventure Series, written by Carol Ottley-Mitchell, follows three children and a monkey who have exciting, magical adventures in the Caribbean. The books are aimed at children aged 7-10. All books are available in Kindle editions. Also check out our puzzles and games.

Adventure at Brimstone Hill, Book 1 (St. Kitts)

Pirates at Port Royal, Book 2 (Jamaica)

Trapped in Dunston's Cave, Book 3 (Trinidad)

Fury on Soufrière Hills, Book 4 (Montserrat)

Chaos in Castries, Book 5 (St. Lucia)

Enjoyed by all ages, especially ages 9-12

Author(s):

Carol Ottley-Mitchell

Illustrator(s):

Ann-Cathrine Loo

ISBN:

978-1953747136 (Paperback)

Pages:

100

Price:

$9.50 (Paperback)

Classification

Caribbean, Children, Ebook and print

Setting:

St. Lucia

Order Online:
---
Share this book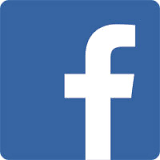 ---
Reviews
"A historically illuminating tale wrapped up in an engaging and adventurous narrative of beauty and resistance."—Judges of the 2021 Bocas Children's Book Prize.
---
About the Author
St. Kitts-Nevis born Carol Mitchell loves books and she loves kids. Writing children's books has given her the ability to combine both of these passions. She enjoys entertaining children and positively impacting their lives. She also finds that writing for children is just plain fun and gives her an excuse to think like a child once more.

Her other titles include the Caribbean Adventure Series, Chee Chee's Adventure Series, The Masquerade Dance and many more.