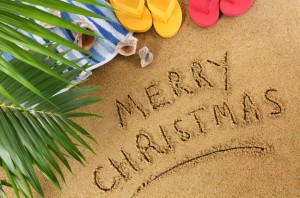 Christmas in the Caribbean is a special time; it can be reverent, magical, colourful, and festive … all in the same day. Each island celebrates Christmas a little differently; on some islands you might see a Spanish or French flair, on others carnival might play a part of the Christmas season. Whatever it is there is a lot to learn and to celebrate and it is important that we pass these traditions on to our children.
| | |
| --- | --- |
| To this end, CaribbeanReads, in partnership with Jaxon Photography, is producing an anthology of Caribbean Christmas stories for children. The book will feature stories, crafts, and artwork from various parts of the Caribbean produced by Caribbean artists. | |
The deadline has passed and we are no longer accepting submissions for the Christmas Anthology. Please check back in August 2014 for news on the selected stories and the publication of the Anthology.
CaribbeanReads is seeking email submissions of art, poetry, and short stories from Caribbean citizens for a Caribbean Christmas anthology. The book is intended to delight readers with tales of the holiday spirit, traditions, and values in the Caribbean islands, and will highlight Christmas as well as other traditional celebrations that take place at Christmastime in the Caribbean. The book will be aimed at children 6 to 9 years old.
We are seeking original, beautifully crafted submissions with strong "kid appeal". Authors should tell a good story that is well plotted, character-driven, and has a satisfying conclusion. All submissions should be sent by email to submissions[at]CaribbeanReads[dot]com and must follow the guidelines outlined below. The submission deadline is June 30, 2014.
Details
Categories
Rules
Format
Process
Payment
Rights
Submission Categories
Fiction
Length: 300 to 1,000 words
Poetry
Poems should be succinct, imaginative, and accessible; avoid long narrative poems.
Length: Up to 25 lines
Crafts and Activities
We also appreciate clever crafts, recipes, games, and puzzles; however, please submit only activities that a reader in the target age range would be able to perform on his/her own, with minimal parental assistance.
Length: one to four pages
Artwork
We are seeking a limited number of pieces of artwork for the cover and for the interior of the publication.
Submission Rules and Guidelines
For fiction and poetry, please submit a complete manuscript.
All short stories, craft, and poetry entries must be submitted in English.
Stories and poetry must be based in the Caribbean or have a strong Caribbean theme.
Craft and artwork must have a strong Caribbean theme.
All work must be your own original creation.
Please submit your work to submissions[at]CaribbeanReads[dot]com. Only email submissions will be accepted.
Subject of your email should be 'Caribbean Christmas Anthology'.
Contributors must have been born in or citizens of a Caribbean Country regardless of current place of residence. See our definition of a Caribbean Country at the end of the document.
Simultaneous submissions are acceptable before your piece is accepted by CaribbeanReads, as long as you show us the courtesy of immediately notifying us and withdrawing your submission if your piece has been accepted elsewhere. Also let us know at the time of submission if you have already submitted your piece elsewhere.
CaribbeanReads will give preference to unreleased works. We are mainly interested in acquiring exclusive first English language rights. If a work has been self-published, published by a subsidy press, on a website, journal, or other public forum, those rights have already been used and we will consider your submission on a case-by-case basis.
Deadline: June 30, 2014
Submission Format
Fiction, Poetry and Craft
The first page of fiction manuscripts should include the following:

Full contact information: phone, email, and mailing address.
Age if you are under 18.
Short stories should include an exact word count;
Poetry manuscripts should include an exact line count.
If the item has been published elsewhere please indicate the name of the publication and the publication date.

Manuscripts should be submitted as a .doc, .docx, .txt., or .rtf files.
Please make sure to spend time proofing and editing your text submissions before sending them. Submissions with significant incorrect grammar or misspellings may be automatically excluded from the review process. Those submissions that are accepted must be open to receiving editorial corrections.
Art Submissions
Include the following information:

Full contact information: phone, email, and mailing address.
Age if you are under 18.
If the item has been published elsewhere please indicate the name of the publication and the publication date.

Artwork must be in JPEG digital format.
Image resolution should be 72 dpi and the images under 1 MB each. Artwork must include name of artist, title of artwork, and medium of artwork.
We will not accept photography.
Submission Process
CaribbeanReads will consider your manuscript or artwork on a number of levels, including the quality of the work, the suitability for the theme of the book and the number of other stories with a similar theme.
Fiction and Poetry
If we accept your manuscript, we will email you an acceptance letter detailing payment and rights information and any revisions we would like you to make.
Once we've received your revisions, we carefully line edit the manuscript. The manuscript will then be returned for your review. We work closely with our writers to bring out the best in each story and poem.
CaribbeanReads will consider all manuscripts and artwork before making a final decision and so you will be notified by July 31, 2014.
Go to Top

Payment
CaribbeanReads and Jaxon Photography are committed to recognising that the work done by creative writers and artists is valuable. In this light we are offering a small compensation for material that is published in the book.
Stories and articles: 3¢ per final word count, $10.00 minimum
Poems: up to $1.00 per line; $10.00 minimum
Activities and recipes: $25.00 flat rate
Artwork: $100 for artwork accepted for the cover. Rates for other artwork will be determined based on the size and relevance of the material and will range from $25 to $50.
No other royalties will be paid
Payments will be made within 30 days of publication.
Currencies are in US dollars.
You will be listed as the author or illustrator of your piece. There will also be a listing with a brief biography of contributors. You'll also receive one copy of the book. Additional contributor copies will be available at a discounted cost.
Go to Top

Rights
Fiction and Poetry
When your work is accepted for the CaribbeanReads Caribbean Christmas Anthology and you accept our offer to publish it, we are purchasing worldwide exclusive (in the case of a yet unpublished work) OR non-exclusive (in the case of a previously published work) rights in multiple print and electronic formats for twelve months from publication and a four-year non-exclusive worldwide license from the date of publication to continue to publish your work in other formats as part of the anthology volume in which it was first published without extending the license term and without constituting a new publication, and to keep that discrete anthology available in our salable inventory throughout that term.
(For example, we can re-publish the same anthology that includes your work in a new e-book format that comes along, but we can't publish your work as part of a different anthology, and if we add a new format during the license term our right to publish still ends four years after initial publication unless we re-negotiate with you.)
Should your work be published in a collection after the initial twelve month period, we'd appreciate the standard acknowledgment as the first or previous publishers.
Art
For the purposes of this CaribbeanReads Christmas Book Anthology, CaribbeanReads will accept artwork whether it is a reprint or first publication, so long as you have the rights to license the artwork to us. We purchase a three-year non-exclusive worldwide license from the date of publication to publish your work in multiple print and electronic formats as part of the anthology volume in which it was first published.Physical art remains the property of the illustrator. Illustrators may use artwork for self-promotion.
By submitting your work, you are acknowledging that you agree to all of the Terms and Conditions should we select to use your work for our publication.
Go to Top
CaribbeanReads and Jaxon Photography look forward to your contributions.
Definition of the Caribbean
For the purposes of this CaribbeanReads Christmas Book Project, the Caribbean is defined as including the following countries and territories:
| | |
| --- | --- |
| Anguilla | Haiti |
| Antigua and Barbuda | Jamaica |
| Aruba | Martinique |
| Bahamas | Montserrat |
| Barbados | Puerto Rico |
| Bonaire | Saba |
| British Virgin Islands | St. Barthélemy |
| Cayman Islands | St. Kitts and Nevis |
| Cuba | St. Lucia |
| Curaçao | St. Martin/Sint Maarten |
| Dominica | St. Vincent and the Grenadines |
| Dominican Republic | Sint Eustatius |
| Grenada | Trinidad and Tobago |
| Guadeloupe | Turks and Caicos |
| Guyana | U.S. Virgin Islands |
Brought to you by CaribbeanReads and Jaxon Photography