When Mark, Kyle and Mark's pet monkey Chee Chee climbed the tallest mountain in St. Kitts, they thought that was the end of their adventure. In fact, it was just the beginning. In Fury on Soufrière Hills, the two best friends are once again thrown into an exciting adventure as they travel into the past to the island of Montserrat where, with Chee Chee's help, they must try to save the Carib people from being destroyed by a volcanic eruption.

About the Caribbean Adventure Series

The Caribbean Adventure Series, written by Carol Ottley-Mitchell, follows three children and a monkey who have exciting, magical adventures in the Caribbean. The books are aimed at children aged 7-10. All books are available in Kindle editions. Also check out our puzzles and games.

Adventure at Brimstone Hill, Book 1 (St. Kitts)

Pirates at Port Royal, Book 2 (Jamaica)

Trapped in Dunston's Cave, Book 3 (Trinidad)

Fury on Soufrière Hills, Book 4 (Montserrat)

Enjoyed by all ages, especially ages 9-12

Next Middle-grade: The Plum Tree

Author(s):

Carol Ottley-Mitchell

Illustrator(s):

Ann-Cathrine Loo

ISBN:

978-0990865919 (Paperback)

Pages:

92

Price:

$7.99 (Paperback)

Classification

Caribbean, Children, Ebook and print

Setting:

Montserrat

Date published:

2014-11-10

Buy online now:
---
Share this book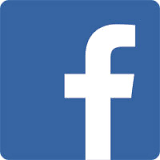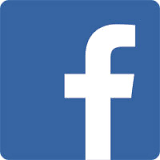 ---
---
About the Author
St. Kitts-Nevis born Carol Mitchell loves books and she loves kids. Writing children's books has given her the ability to combine both of these passions. She enjoys entertaining children and positively impacting their lives. She also finds that writing for children is just plain fun and gives her an excuse to think like a child once more.

Her other titles include the Caribbean Adventure Series, Chee Chee's Adventure Series, The Masquerade Dance and many more.