This book contains two plays by Travis Weekes.

Funding for this project provided by the Campus Research and Publication Fund Committee, UWI, Saint Augustine.

The Fight for Belle Vue

Brothers Tonne and Kosh, are battling over their family estate at Belle Vue. Kosh wants to sell to Henri Laroche, an
American investor, but Tonne insists that their ancestral land should be handed down to succeeding generations and refuses to succumb to pressure from Kosh and his family. When he turns to the Kèlè traditions of his ancestors and his daughter, Sandra, for help, the fight for Belle Vue evolves from a struggle for land into a battle of art, love, religion, politics, and power.

The Field of Power

Captivated by the lure of modern society,
Eva strikes out from her poverty-stricken village of Derrière Morne in search of her fortune, leaving her boyfriend, Mawon, behind. To escape, Eva must face the Ladjablès, who holds the key to the Secret Gate. While Eva tries to resist the Ladjablès, the Soucouyant, partner of Ladjablès, works to mesmerize Mawon. Thus Eva and Mawon become drawn into a fierce battle for their bodies and souls in which they must access the field of power.

Next book: Play: For Better For Worse

Author(s):

Dr. Travis Weekes

Cover Photography:

Pascal Maillet-Contoz

ISBN:

978-1733829977 (Paperback)

Pages:

150

Price:

$12.00 (Paperback)
$6.99 (Kindle)

Classification

Caribbean, Drama, Ebook and print

Setting:

St. Lucia

Date published:

2020-06-30

Buy online now:
---
Share this book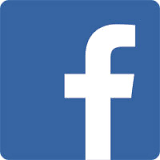 ---
Reviews
Travis Weekes writes "authentic … creole theatre that breathes through the language, the action, the characters, the communities, and the stories in his works." – Kennedy "Boots" Samuel, Educator/Theatre Actor/Director
---
About the Author
Dr. Travis Weekes is a Saint Lucian poet and dramatist and a lecturer in Theatre at the Department of Creative and Festival Arts UWI, Saint Augustine. Other plays by Dr. Weekes include Stepping Out, Doing it for Kenna, In Memoriam, and The Snake Exterminator.