Buy in bulk from CaribbeanReads!

Winner of the Prime Minister's Award at the 23rd Annual Frank Collymore Literary Endowment Awards

Order today directly from CaribbeanReads or from an online retailer.

Thirteen-year-old Tameisha is tired. Tired of teachers, tired of homework, generally tired of school. All she really wants to do (apart from hanging out with her friends) is to style hair.

That all changes when a cosmetologist inspires her to make an unprecedented visit to the school library to research Madame C. J.
Walker. In the library, something goes terribly wrong and Tameisha finds herself, still in Barbados, but in 1840, just post-emancipation.

Although slavery has ended, the plight of Black people remains dire and Tameisha is under constant threat of being sent to work in the fields of a plantation.
Initially, Tameisha is shielded from danger by the kindness of some of the people she encounters (including a few influential historical figures) and the education she has despised up until then, but that may not be enough to save her from the back-breaking field work most Black Barbadians are still required to do in 1840.

Will she find her way back to twenty-first century Barbados or will she have to stay in the nineteenth century and accept her awful fate?.

Author(s):

Zoanne Evans

Cover Illustrations by:

Alisha Smith

ISBN:

978-1953747242 (Paperback)
978-1953747259 (eBook)

Pages:

128

Price:

$9.99 (Paperback)
$5.99 (eBook)

Classification

Caribbean, Children's, Folklore

Setting:

Barbados

Age Range:

8-12 years

Buy online now:
Share this book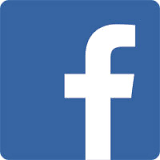 ---
Reviews
"Tameisha's Adventure is an important story which illuminates a lesser known period of Barbadian history from the perspective of a teenaged protagonist. This reflective and resonant narrative offers age-appropriate insight into the harsh realities of the immediate post-Emancipation period for the children who endured them and affords opportunities for introspection on the nature of our progress as a nation since then, and the critical role of education in achieving it. Evans 'keeps it real' and her crisp, spare prose works wonderfully in keeping us immersed in an unsettling but essential story."
– Cherie Jones, author of How the One-Armed Sister Sweeps Her House.
"This book will stand as a major contribution to Bajan children's literature. Zoanne is a skilled storyteller who deftly weaves a tale that is both entertaining and culturally important. Tameisha will resonate with readers of all ages. A must-read for every Caribbean child." – Sharma Taylor, author of What A Mother's Love Don't Teach You
"Zoanne Evans creates a totally credible character in the adolescent Tameisha Rouse, and uses her adventure to draw young people and other readers into a necessary awareness of significant aspects of the history, culture and socio-economic concerns of Barbados. Written with careful research, the book includes delightful touches of humour and descriptive detail. Equally important are the insight and sensitivity with which the writer handles the moral undertones that help to guide Tameisha's developing consciousness." – Esther Phillips, Poet Laureate of Barbados
"Utterly compelling and riveting! Tameisha's Adventure is an authentic story that is as instructive as it is entertaining. Young, and older readers alike, will find the characters and settings intensely evocative of Barbadian life. The story seamlessly blends together past and present, historical and contemporary Barbadian life to crystalize its central message through the experiences of its young, relatable protagonist who has to journey back in time before she can truly appreciate the present." – Agnel Barron, PhD, Fulbright Scholar.
"Zoanne Evans has put her knowledge of Barbados' history and culture and her considerable storyteller skills to creative effect in this debut YA novel. Tameisha's Adventure is an imaginative romp that hurtles a feisty Bajan schoolgirl—and the reader—from modern-day Barbados back to the period of Emancipation. Dr Evans has also gifted us a highly entertaining learning tool, complete with glossary and a 'Did You Know?' section, that brings a dark period in Barbados' history to life in a thoughtful, engaging and accessible way. It should provoke lively classroom discussion and make teachers' lives a little easier." – Linda M. Deane, The Summer Storyteller and co-founder of ArtsEtc.
"Tameisha's Adventure is an engaging combination of true to life characters and science fiction. The main character and her challenges will remind you of many young people (like yourself) and their situations. Most importantly, the story will give you hope that you can achieve success whatever you face because you have the power of choice." – Samuel Soyer, literature lover, author, and instructor at the University of the West Indies.
---
About the Author
| | |
| --- | --- |
| Zoanne Evans is an award-winning Barbadian writer. She holds a PhD in English Literature and is an Instructor at UWI Cave Hill Campus where she teaches writing in the Academic Literacies Programme. Tameisha's Adventure is her debut children's novel. | |