Sweet Victory, the sixth title from author Heidi Fagerberg, follows a young boy and his mother as they search their garden for the perfect afternoon treat. The book showcases the beautiful artwork of Ann-Cathrine Loo and uses an engaging and fun rhyming style to teach little ones about the fruits found in the Caribbean islands.

Also available in Spanish.

Next young reader: Tata and the Big Bad Bull

Author(s):

Heidi Fagerberg

Illustrated by:

Ann-Cathrine Loo

ISBN:

978-0999237267 (Paperback)
978-0999237281 (Spanish)

Pages:

36

Price:

$9.99 (Paperback-English)
$11.99 (Paperback-Spanish)
$3.99 (Kindle)

Classification

Caribbean, Children, Ebook and print

Setting:

St. Kitts-Nevis

Date published:

2018-06-30

Buy online now:

¿Pequeños, pequeños, qué ven aquí?
Dulce Victoria cuenta la historia de un niño y su madre en busca de una fruta dulce y perfecta para la merienda de la tarde.
Recorren a través de su jardín lleno de frutas caribeñas de todas las formas y tamaños mientras buscan una que sea madura y dulce para comer.
Con un juego similar al Eye Spy, Dulce Victoria exhibe bellas obras de arte y utiliza un estilo de rimas cautivadoras y divertidas para enseñarle a tu "Pequeño" acerca de las ricas y abundantes frutas que se encuentran en las islas del Caribe.

The second book in the Little One Series: Belly Full Soup is now available.
Share this book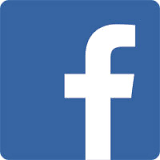 ---
Reviews
Sweet Victory covers a lot of Kindergarten topics such as emotions, fruits, and emergent reading in terms of phonics in sing-song rhyme, sequencing and repetitive text, but it does all this in a manner that is entertaining and enjoyable to read. – Educator
I can't wait for Sweet Victory to come out. I want this for my home library and for my classroom library. – Educator
The illustrations capture the natural beauty of the Caribbean.- Artist
---
About the Author
Heidi holds degrees in Early Childhood Development, Education and Human Services. She was born and raised in Irvington, New York. She has since lived in Delaware, Costa Rica and now has her home on St Kitts, a small island in the Caribbean. Currently she is working on additional books and developing project based curriculum for the Living the Beach Life series. Throughout her life Heidi has been dedicated to caring for and educating the young and old alike. In 2008, she founded the St. Kitts Sailing School and during the time that the school was in operation she interacted with and cared for the characters in her books. She has taken a keen interest in orphaned animals and has adopted some of her own. Her love of photography and writing was rekindled by the beautiful Island on which she lives and the animals she loves. This has led her to the creation of the series – Living the Beach Life.

Also check out her Amazon Author Page.