Buy in bulk from CaribbeanReads!

Precious loves all of the joys of her life with her grandmother in Jamaica but she misses her mother who lives in the United States. When her mother finally sends for her, Precious finds herself torn between the home she has always known and her longing to be with her mother.

The term "barrel children," coined by Dr Claudette Crawford-Brown, a senior lecturer at the University of the West Indies, refers to children whose parents leave them behind, often with grandparents, aunts, uncles, and neighbors and migrate to North America and the United Kingdom in search of opportunities for improving their economic situation. The migrating parents often send home barrels of food, clothing, and treats for the children left behind, hence the term "barrel children".

Next young reader: Remember When, Wilbur the Beach Pig

Author(s):

Opal Palmer Adisa

Illustrator(s):

Wayne Powell

ISBN:

978-1953747228 (Paperback)
978-1953747235 (Hard Cover)

Pages:

42

Price:

$10.50 (Paperback)
$19.50 (Hard Cover)
$5.99 (Kindle)

Classification

Caribbean, Children, Ebook and print

Setting:

Jamaica

Date published:

2023-03-10

Other options coming soon.
---
Share this book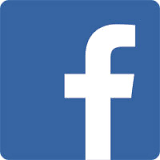 ---
Reviews
"A sweet celebratory children's book, an exquisitely illustrated tale of a young girl and the women who
teach her to love and appreciate her Jamaican self… Adisa reminds us that the village still surrounds us, nurtures us, comforts us and gives us the courage to carry "home" with us anywhere. is for the family."–Janet Morrison, Writer/Filmaker and author of A Different Me, A Better You.
"Opal Palmer Adisa's, Pretty Like Jamaica is a beautiful story that does nothing short of causing the shedding of a tear drop. Kathryn's separation and then reunion with her mother made me smile, hold my breath in anticipation and then exhale smiling all at the same time. Her story is truly 'Pretty like Jamaica'!"–Jean Hawthorn-DaCosta, author of Leroy: Adventures of a Yaad Boy.
---
About the Author
Opal protects and loves her little girl-self that keeps her happy and excited about life.
She enjoys taking long walks and splashing in puddles.
She loves to climb trees and idle the day away day dreaming.
She loves all bodies of water, especially the sea.
She loves traveling and meeting new people.
Adisa is the author of Portia Dreams, 2021, the authorized children's biography of Jamaica's first
female Prime Minister, Portia Simpson Miller. She is also the author of Dance Quadrille and Play Quelbe, 2017 and Look! A Moko Jumbie, 2015.
Her poems and stories for children have been anthologized internationally.
Her essays, stories, poems and articles have been anthologized in over 500 publications.
Opal plans to write another 10 books for children, including other biographies. More information at her website.