Wilbur the beach pig lived to almost 12 years old on the island of St Kitts. During his life Wilbur made many friends and had many adventures with the other animals he met on the beach; Lion Paw, Oliver and Shylo just to name a few. He was loved by all of his friends. In fact, if you visit Reggae Beach in St. Kitts you can see a beautiful memorial that Wilbur's friends have built in his honor. Wilbur wanted to share his memories with us so he left behind this fun photo journal of his life, "Remember When".

Enjoyed by all ages, especially ages 5-8

Remember When is the second book in the Living the Beach Life Series. Other titles in this series include:

Lion Paw and Oliver, an Unlikely Friendship
Oliver and Friends

Author(s):

Heidi Fagerberg

Photography:

Heidi Fagerberg

ISBN:

978-0983297871 (Paperback)

Pages:

28

Price:

$6.99 (Paperback)
$4.99 (Kindle)

Classification

Caribbean, Children, Ebook and print

Setting:

St. Kitts and Nevis

Date published:

2012-11-16

Buy online now:
---
Share this book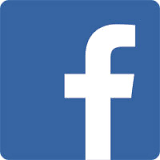 ---
About the Author
Heidi holds degrees in Early Childhood Development, Education and Human Services. She was born and raised in Irvington, New York. She has since lived in Delaware, Costa Rica and now has her home on St Kitts, a small island in the Caribbean. Currently she is working on additional books and developing project based curriculum for the Living the Beach Life series. Throughout her life Heidi has been dedicated to caring for and educating the young and old alike. In 2008, she founded the St. Kitts Sailing School and during the time that the school was in operation she interacted with and cared for the characters in her books. She has taken a keen interest in orphaned animals and has adopted some of her own. Her love of photography and writing was rekindled by the beautiful Island on which she lives and the animals she loves. This has led her to the creation of the series – Living the Beach Life.
Also check out her website.