Stories of innocent childhood love; of couples meeting again after years of being apart and finding each other still with the passion of earlier days; older women finding time to enjoy companionship and sex; a wife whose love for herself takes her to another zone of self-protection. This is Love's Promise which refreshes our faith in humanity, a way of being naturally in the world, flaws and all. -Carole Boyce Davies

Author(s):

Opal Palmer Adisa

ISBN:

978-0997890068 (Paperback)
978-0997890082 (Hard Cover)

Pages:

184

Price:

$14.99 (Paperback)
$24.99 (Hard Cover)
$9.99 (Kindle)

Classification

Caribbean, Adult, Ebook and print

Setting:

Jamaica

Date published:

2017-05-27

Buy online now:
---
Share this book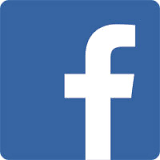 ---
Reviews
Angela Y. Davis, Distinguished Professor Emerita, History of Consciousness and Feminist Studies, University of California, Santa Cruz
"These stirring stories of love, young and mature, of yearning and disappointment, of companionship and independence, place girls and women at the center. They are stories for our time, evoking a feminism that has as much to do with the quotidian life as with radical social transformation."
Nalo Hopkinson, author of Brown Girl in the Ring, Midnight Robber, Sister Mine, and many more
"Palmer Adisa's writing is generous, her prose delicate and delicious, her stories always quietly surprising. This book fulfills its promise."
Ana Castillo, author of Black Dove: Mamá, Mi'jo, and Me.
"Opal Palmer's collection reminds us that at the core of every human being love must come first. In difficult times we cannot be reminded of this enough."
Zee Edgell, author of Beka Lamb and Time and the River
"Love's Promise brings vividly into focus the enduring, sometimes shocking, truths about love through the experiences of characters living in rural areas on a tropical island."
Shanthi Sekaran, author of Lucky Boy
"The stories in Love's Promise make an invaluable contribution to Caribbean literature, but also to global literature. The impulses, temptations, losses and triumphs of Opal Palmer Adisa's characters are universal."
Beverly Guy-Sheftall, Anna Julia Cooper Professor of Women's Studies and English at Spelman College and featured feminist in the 2013 PBS documentary Makers: Women Who Make America
"A master storyteller, Opal Palmer Adisa's latest collection of short stories, Love's Promise, is enchanting, refreshing, and soulful. Its familiar themes—friendship, woman-bonding, love, home, motherhood, passion–remind us in these treacherous times of life's treasures. Joy and pleasure are elusive but still possible!"
---
About the Author
Opal Palmer Adisa, Ph.D, is writer of both poetry and prose, Adisa is an educator and cultural activist, as well as a photographer, playwright and theatre director. Adisa's poetry, stories, essays, and articles have been collected in over 400 journals, anthologies and other publications, including Essence Magazine. Adisa is the founder and editor of Interviewing the Caribbean, an annual journal of poetry, prose, art, and interviews. More information at her website.