The annual Quadrille and Quelbe Festival is finally here and Jasmine and Justin are excited to be dancing and playing music in the colourful Virgin Islands festival.

Join Justin and Jasmine in celebrating this exciting tradition.

Enjoyed by all ages, especially ages 5-8





Next young reader: Lion Paw and Oliver

Author(s):

Opal Palmer Adisa

Illustrator(s):

Christa Ann Molloy Davis

ISBN:

978-0999237274 (Paperback)
978-1733829946 (Hard Cover)

Pages:

36

Price:

$10.99 (Paperback)
$17.99 (Hard Cover)

Classification

Caribbean, Children, Ebook and print

Setting:

St. Croix

Date published:

2018-11-05

Buy online now:
---
Share this book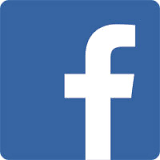 ---
Reviews
"This is an essential book for all Virgin Island children living in the region and abroad."–Tiphanie Yanique, award winning author of Wife and Land of Love and Drowning among other books.
---
About the Author
Opal Palmer Adisa, Ph.D, is writer of both poetry and prose, Adisa is an educator and cultural activist, as well as a photographer, playwright and theatre director. Adisa's poetry, stories, essays, and articles have been collected in over 400 journals, anthologies and other publications, including Essence Magazine. Adisa is the founder and editor of Interviewing the Caribbean, an annual journal of poetry, prose, art, and interviews. More information at her website.