In Lady of Parham we meet five revelers who have come together to form a Carnival troupe but settle for dramatizing the tale of the Parham ghost.

Legend has it that in Antigua in the late 1650s, the beautiful Sarah Rumsey murdered Thomas Flynn, her husband's uncle, to take control of the wealth he had planned to use to educate Antigua's slaves. Sarah died in a mysterious fire shortly after and since then her ghost has haunted Parham Village looking for someone worthy to tell where she hid the gold. Only when Uncle's treasure is put to good use will her soul finally know peace.

In the telling of the story, Justin, Tulip, Sauna, Kyle, and Mabel must confront the demons that threaten to derail their lives.

Other books by David Edgecombe published by CaribbeanReads:

Author(s):

David Edgecombe

ISBN:

978-0990865940 (Paperback)

Pages:

124

Price:

$10.99 (Paperback)
$4.99 (Kindle)

Classification

Caribbean, Drama, Ebook and print

Setting:

Antigua

Date published:

2016-10-31

Buy online now:
---
Share this book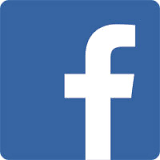 ---
---
About the Author
Montserrat-born David Edgecombe has written over a dozen plays which have been staged throughout the Caribbean, in Canada, and in Nigeria. His plays, whether humorous or dramatic, take a subtle yet acute look at Caribbean domestic life, politics, and social issues. He has been creating Caribbean Theatre since 1973. His first play, the comedy For Better For Worse was first produced by the Montserrat Theatre Group as part of the Alliouagana Arts Festival, Montserrat, on July 18, 1973, at the University Center.

His plays have been published in various formats primarily as collections. Now, in conjunction with CaribbeanReads Publishing, he has embarked on a project to release a book for each play. Each book will begin with a preface which chronicles the journey Professor Edgecombe made in the writing and production of the play. As a collection, the prefaces will help to serve as one perspective on the history of Caribbean Theatre.