Wayne and Cynthia are putting everything on the line to win the prize money in a dance competition being held at a discotheque called Heaven. But two far more powerful men, Sam Drummonds and Tony Thompson with his wife Dilys are also in Heaven weaving their own plans for Cynthia. Deception, temptations, revelations, and pain run amok in Heaven leaving none unscathed.

Other books by David Edgecombe published by CaribbeanReads

Author(s):

David Edgecombe

ISBN:

978-0996435871 (Paperback)

Pages:

176

Price:

$11.99 (Paperback)
$4.99 (Kindle)

Classification

Caribbean, Drama, Ebook and print

Setting:

Montserrat

Date published:

2016-02-29

Buy online now:
---
Share this book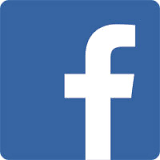 ---
---
About the Author
Montserrat-born David Edgecombe has written over a dozen plays which have been staged throughout the Caribbean, in Canada, and in Nigeria. His plays, whether humorous or dramatic, take a subtle yet acute look at Caribbean domestic life, politics, and social issues. He has been creating Caribbean Theatre since 1973. His first play, the comedy For Better For Worse was first produced by the Montserrat Theatre Group as part of the Alliouagana Arts Festival, Montserrat, on July 18, 1973, at the University Center.

His plays have been published in various formats primarily as collections. Now, in conjunction with CaribbeanReads Publishing, he has embarked on a project to release a book for each play. Each book will begin with a preface which chronicles the journey Professor Edgecombe made in the writing and production of the play. As a collection, the prefaces will help to serve as one perspective on the history of Caribbean Theatre.