When Sandra and Derek insist that they will raise their soon-to-be-born child out of wedlock, they find out how tough life can be for the defiant. Their arguments about the irrelevance of marriage in a modern world come up against the views of Sandra's religious mother and Derek's politician father who are armed to the teeth with custom and conventional wisdom.

In this vibrant comedy, Edgecombe pokes fun at the conflicts that result when one group insists on society-standards which they themselves are unwilling to respect.

Other books by David Edgecombe published by CaribbeanReads

Author(s):

David Edgecombe

ISBN:

978-0990865995 (Paperback)

Pages:

132

Price:

$9.99 (Paperback)
$4.99 (Kindle)

Classification

Caribbean, Drama, Comedy, Ebook and print

Setting:

Montserrat

Date published:

2015-02-28

Buy online now:
---
Share this book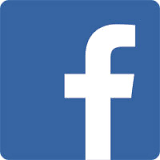 ---
Reviews
"It is rare when an author's first play is a drawing-room comedy. It is (even) more rare when that play is a success. But that is the story behind…For Better For Worse."-Jack Kapica, Montreal Gazette August 15, 1974.
"For Better For Worse … can be read and performed as a highly relevant social commentary about the lingering effects of colonial ideals and the struggle to overcome colonial discourse."-Bernard McKenna, 2004.
---
About the Author
Montserrat-born David Edgecombe has written over a dozen plays which have been staged throughout the Caribbean, in Canada, and in Nigeria. His plays, whether humorous or dramatic, take a subtle yet acute look at Caribbean domestic life, politics, and social issues. He has been creating Caribbean Theatre since 1973. His first play, the comedy For Better For Worse was first produced by the Montserrat Theatre Group as part of the Alliouagana Arts Festival, Montserrat, on July 18, 1973, at the University Center.

His plays have been published in various formats primarily as collections. Now, in conjunction with CaribbeanReads Publishing, he has embarked on a project to release a book for each play. Each book will begin with a preface which chronicles the journey Professor Edgecombe made in the writing and production of the play. As a collection, the prefaces will help to serve as one perspective on the history of Caribbean Theatre.