In a small courtyard on the island of St Kitts, lizards skitter and pigeons perch. There are places for them to hide and leaves to blend in with, but if you are quiet and still and look very carefully you will see them everywhere. Meet Larry, Mr. Green and Percy the stars in The Crumb Bunch. Larry the Lizard has some explaining to do! He wanted to feel special so he told his friend, Mr. Green, a big lie. How can he get Mr. Green's forgiveness? Maybe Percy the pigeon can help mend their friendship and make their group a trio again?

Enjoyed by all ages, especially ages 5-8

See also The Crumb Bunch Activity Book

Next young reader: Dance Quadrille, Play Quelbe

Author(s):

Heidi Fagerberg

Photography:

Heidi Fagerberg

ISBN:

978-09964358640 (Paperback)

Pages:

28

Price:

$6.99 (Paperback)
$4.99 (Kindle)

Classification

Caribbean, Children, Ebook and print

Setting:

St. Kitts and Nevis

Date published:

2015-11-02

Buy online now:
---
Share this book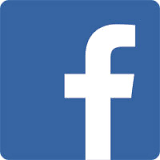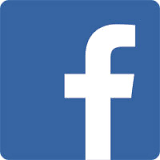 ---
About the Author
Heidi holds degrees in Early Childhood Development, Education and Human Services. She was born and raised in Irvington, New York. She has since lived in Delaware, Costa Rica and now has her home on St Kitts, a small island in the Caribbean. Currently she is working on additional books and developing project based curriculum for the Living the Beach Life series. Throughout her life Heidi has been dedicated to caring for and educating the young and old alike. In 2008, she founded the St. Kitts Sailing School and during the time that the school was in operation she interacted with and cared for the characters in her books. She has taken a keen interest in orphaned animals and has adopted some of her own. Her love of photography and writing was rekindled by the beautiful Island on which she lives and the animals she loves. This has led her to the creation of the series – Living the Beach Life.
Also check out her website.