Can monkeys make music? Find out the answer as Chee Chee, the vervet monkey, gets creative and gives music-making a try.

This delightful story will make you laugh out loud as you follow Chee Chee on his latest adventure.

About Chee Chee and Chee Chee's Adventure Series

Many readers wonder how Mark and Chee Chee from the Caribbean Adventure Series became friends. This series, beautifully illustrated by Ann-Cathrine Loo, tracks the adventures of the mischievous monkey and his brothers before he met Mark and shows how they came to be fast friends. There are five stories in the series.

Chee Chee's Lost Paradise, Book 3

Enjoyed by all ages, especially ages 5-8

Next young reader: The Complete Collection of Chee Chee's Adventures

Author(s):

Carol Ottley-Mitchell

Illustrator(s):

Ann-Cathrine Loo

ISBN:

978-1733829991 (Paperback)

Pages:

32

Price:

$6.99 (Paperback)

Classification

Caribbean, Children, Ebook and print

Setting:

St. Kitts

Date published:

2020-11-16

Buy online now:
---
Share this book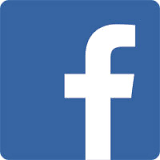 ---
---
About the Author
St. Kitts-Nevis born Carol Mitchell loves books and she loves kids. Writing children's books has given her the ability to combine both of these passions. She enjoys entertaining children and positively impacting their lives. She also finds that writing for children is just plain fun and gives her an excuse to think like a child once more.

Her other titles include the Caribbean Adventure Series, Chee Chee's Adventure Series, The Masquerade Dance and many more.