**Longlisted for the 2016 Burt Award for Children's Literature**

Fourteen-year-old Jaden has experience with abandonment.

All that he has of his mother fits into the barrels of goodies that she sends from the US to St. Kitts where he lives with his grandmother, father, and brother Rashid. But when Rashid is killed in a gang-styled execution right outside their house on the "good" part of Barberry Hill, Jaden's grandmother dies, and his parents seem even more distant than ever, Jaden is at the end of his rope. The police, his mother, his father, and indeed the entire town seem to agree Rashid must have been doing something wrong, but Jaden knows better. Rashid was no saint but Jaden is convinced that Rashid would never have been entangled in anything illegal.

With the help of his two best friends, dependable MJ and the inscrutable Stein, Jaden pledges to clear his brother's name. Together the three friends embark on a danger-filled journey that takes them into the clutches of one gang and forces Jaden to face some difficult truths about his relationships with his friends, his family, and his brother.

Author(s):

Carol Ottley-Mitchell

Cover Illustrator(s):

Ryan James

ISBN:

978-0997890020 (Paperback)

Pages:

188

Price:

$11.99 (Paperback)

Classification

Caribbean, Young Adult, Ebook and print

Setting:

Various

Date published:

2017-06-01

Buy online now:
Share this book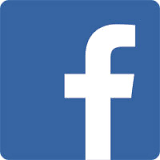 ---
About the Author
St. Kitts-Nevis born Carol Mitchell loves books and she loves kids. Writing children's books has given her the ability to combine both of these passions. She enjoys entertaining children and positively impacting their lives. She also finds that writing for children is just plain fun and gives her an excuse to think like a child once more.

Her other titles include the Caribbean Adventure Series, Chee Chee's Adventure Series, The Masquerade Dance and many more.