Fifteen year-old Emma's life is turned upside down when her mom accepts a job on the Caribbean island of St. Youngs and takes Emma with her. Emma starts her new school ready to make friends but she quickly discovers that fitting in will not be easy. Her new classmates are divided along the lines of a bitter and long-standing rivalry between two of the boys in the class, Nicolas and Anthony. Will Emma join her only friend and side with Nicolas, the popular choice or will she follow her heart and help Anthony to dig himself out of his seemingly impossible position.

Set on a fictitious island, Another Day touches many realities of coming of age in the Caribbean and dealing with new love and class divisions.

Author(s):

Carol Ottley-Mitchell

Cover Illustrator(s):

Cherise Ward

ISBN:

978-0989930505 (Paperback)

Pages:

206

Price:

$7.99 (Paperback)

Classification

Caribbean, Young Adult, Ebook and print

Setting:

Various

Date published:

2013-08-02

Buy online now:
---
Share this book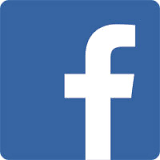 ---
About the Author
St. Kitts-Nevis born Carol Mitchell loves books and she loves kids. Writing children's books has given her the ability to combine both of these passions. She enjoys entertaining children and positively impacting their lives. She also finds that writing for children is just plain fun and gives her an excuse to think like a child once more.

Her other titles include the Caribbean Adventure Series, Chee Chee's Adventure Series, The Masquerade Dance and many more.