The play Hubert Harrison takes readers on a tour of the first half of Harrison's political career through the eyes of two young people from St. Croix. Tafari is an artist and autodidact who has studied Hubert Harrison. He introduces a young woman, Mya to Harrison by offering her a book on his life.

Although Mya and Tafari introduce us to Hubert Harrison, Harrison himself narrates as the audience experiences key events in his life and gain deep insight into his struggles to impact the African American freedom movement.

In the end, both the audience and Mya are impacted by the life and intellect of Hubert H. Harrison.

Author(s):

David Edgecombe

Cover Illustrator(s):

Ann-Cathrine Loo

ISBN:

978-0997890037 (Paperback)

Pages:

114

Price:

$9.99 (Paperback)
$4.99 (Kindle)

Classification

Caribbean, Drama, Ebook and print

Setting:

St. Croix

Date published:

TBD

Buy online now:
---
Share this book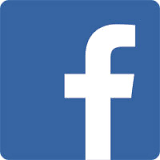 ---
---
About the Author
Montserrat-born David Edgecombe has written over a dozen plays which have been staged throughout the Caribbean, in Canada, and in Nigeria. His plays, whether humorous or dramatic, take a subtle yet acute look at Caribbean domestic life, politics, and social issues. He has been creating Caribbean Theatre since 1973. His first play, the comedy For Better For Worse was first produced by the Montserrat Theatre Group as part of the Alliouagana Arts Festival, Montserrat, on July 18, 1973, at the University Center.

His plays have been published in various formats primarily as collections. Now, in conjunction with CaribbeanReads Publishing, he has embarked on a project to release a book for each play. Each book will begin with a preface which chronicles the journey Professor Edgecombe made in the writing and production of the play. As a collection, the prefaces will help to serve as one perspective on the history of Caribbean Theatre.