When Bamidele spots two Moko Jumbies outside of his window one night he is determined to uncover the mystery behind the masked stilted dancers. He embarks on a quest: Are Moko Jumbies to be feared or are they really protective magical ancestral spirits?

Enjoyed by all ages, especially ages 5-8

Next young reader: Lost! A Caribbean Sea Adventure

Author(s):

Opal Palmer Adisa

Illustrator(s):

Christa Ann Molloy Davis

ISBN:

978-0997890006 (Paperback)
978-0997890013 (Hard Cover)

Pages:

36

Price:

$9.99 (Paperback)
$19.99 (Hard Cover)
$4.99 (Kindle)

Classification

Caribbean, Children, Ebook and print

Setting:

St. Croix

Date published:

2016-10-02

Buy online now:
---
Share this book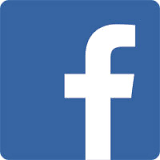 ---
Reviews
"The narrative breaks into a wonderful reflection of the Caribbean…[and] culminates in a magical dance beneath the trees which will delight readers. Opal Palmer Adisa's words create colourful images."–Diane Brown, author of Abigail's Glorious Hair and the Commonwealth Foundation prize winning story, The Happiness Dress.
---
About the Author
Opal Palmer Adisa, Ph.D, is writer of both poetry and prose, Adisa is an educator and cultural activist, as well as a photographer, playwright and theatre director. Adisa's poetry, stories, essays, and articles have been collected in over 400 journals, anthologies and other publications, including Essence Magazine. Adisa is the founder and editor of Interviewing the Caribbean, an annual journal of poetry, prose, art, and interviews. More information at her website.