CaribbeanReads: Caribbean Books for All Readers

Experience the Caribbean through books from CaribbeanReads
Watch trailer to learn more about The Protectors' Pledge
and view our full catalog
Check out our wide range of books for young readers and adults featuring Caribbean authors and/or Caribbean themes. Books are available in print and on Kindle. Ask for CaribbeanReads' books at your nearest bookstores.
Our authors are available for author's visit in person or via teleconference (e.g. Skype). Contact us today to schedule your school, book club, or library visit.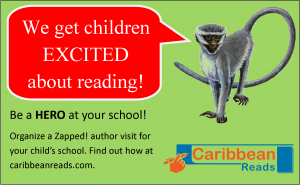 Contact us for special pricing on school, library, and bulk orders.