What's Lost! About?

When an Arctic seal named Dolphin finds himself far from home in the warm Caribbean sea, he has to rely on new friends for help. Will he make his way back to his Arctic home?


Lost! is written by Joanne C. Hillhouse and illustrated by Danielle Boodoo-Fortune

Purchase in local bookstores or online on Amazon, Barnes & Noble, and more.
Who is Dolphin, the Arctic Seal?
The story of Dolphin, the Arctic seal, was inspired by Wadadli, a young male hooded seal that left his home in the North Atlantic and found himself stranded in the Caribbean Sea just off of the island of Antigua.
He was rescued by the Coast Guard of Antigua and Barbuda, and like Dolphin, the Arctic seal, he was returned to his home by plane.

The Buzz about Lost! A Caribbean Sea Adventure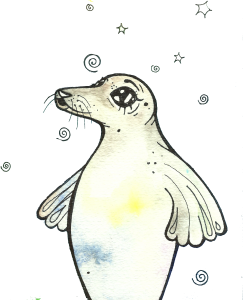 "Children will likely relate well to this story of getting lost while daydreaming … The book also gives them a chance to learn more about the work of environmentalists and Caribbean sea life. An appealing book, all the more so for being based on real life."–Kirkus Reviews
"Lost!" is a tale, based on a true story, about a marine mammal who finds himself – by accident – in a strange new ecosystem. Unsure of some of the strange creatures around him, the wayward Arctic seal must rely on advice from these strangers to make his way back home. He meets some characters that remind him of his own family, which inspires him to keep the faith that he'll be able to return home before too long. In the real world, scientists and conservationists do go to heroic lengths to help return stranded animals to the habitats they call home where they can continue to recover and thrive again. A wonderful and inspiring story for all ages.
— Carole McCauley, marine educator
Feathered Quill Reviewer says: Meet Dolphin the Arctic seal, fall in love with the adorable sea mammal, enjoy a fun adventure while also learning some fascinating facts about seals in Lost! A Caribbean Sea Adventure.
Read More and read their interview with Joanne C. Hillhouse.
Spanish Language Verison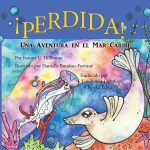 About the Author
Lost's author, Joanne C. Hillhouse is the Antiguan and Barbudan author of The Boy from Willow Bend, Dancing Nude in the Moonlight, Fish Outta Water, Musical Youth, and Oh Gad! Her fiction, non-fiction and poetry have been published in various international journals and anthologies. Joanne lives in Antigua and from there she freelances across borders as a writer, editor, and writing coach; and runs the Wadadli Youth Pen Prize writing programme to nurture and showcase the literary arts. Read more about Joanne's work at wadadlipen.wordpress.com and jhohadli.wordpress.com
A Peek Inside